INSPIRING FUTURE BUSINESS LEADERS IN UGANDA
OUR BUSINESS EDUCATION PROGRAMS:
OMACAN KIDS ARE ENTREPRENEURS
At OMACAN, we're transforming lives today – but we're also giving street kids the building blocks for a brighter future. Led by business executive Dave Welling and Paul Ajeni, our certified accountant and general manager, our business education program turns street kids into entrepreneurs. Our business education is designed to empower older children with the skills and knowledge they need to establish their own businesses, no matter what they wish to pursue – whether their dream is to run an online shop for handmade goods or become a street food vendor.
As part of our mission, our small business incubator program at OMACAN House helps these driven and passionate youths understand the ins and outs of entrepreneurship with hands-on experience. Alongside local experts and mentors, older street kids learn about relevant business practices specific to their district and Uganda as a whole.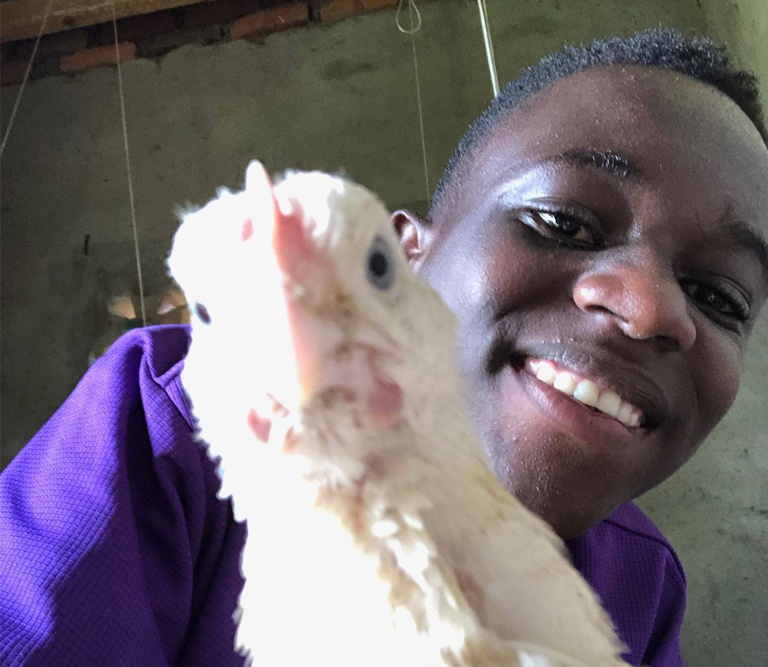 ENTREPRENEURS START THEIR JOURNEY AT OMACAN
Production
At OMACAN, we teach our future business leaders about everything involved in the process of running their own company – from design and material sourcing to negotiations and delivery. They learn how integral the manufacturing system is to achieving success. (The Pieces of Our Heart Basin Project was a great learning experience!)
Marketing
Marketing yourself, your product, and your business is crucial – something that our business education program teaches from the start. Our program focuses on forming a business and creating a mindful marketing strategy that sets it apart using "the 4Ps and T": Product, Price, Placement, Promotion, and Target Marketing.
Husbandry
Agriculture is key in all areas of Uganda, and many kids will go on to work in the agriculture space. In our program, they don't just learn the ins and outs of rearing, breeding, and caring for livestock and other animals. They also work with local instructors to learn about sustenance farming and commercial agriculture.
Finance
Paul Ajeni, our accountant and general manager, shows our future business owners about "business math," including forecasting, budgeting, monitoring, and other key financial skills. This hands-on learning helps our entrepreneurs define success, set goals, and adapt to challenges in their own work.
HELP OMACAN KIDS BUILD BUSINESS SKILLS
BUILDING SKILLS TODAY FOR SUCCESS TOMORROW
OMACAN'S FUTURE BUSINESS LEADERS OF UGANDA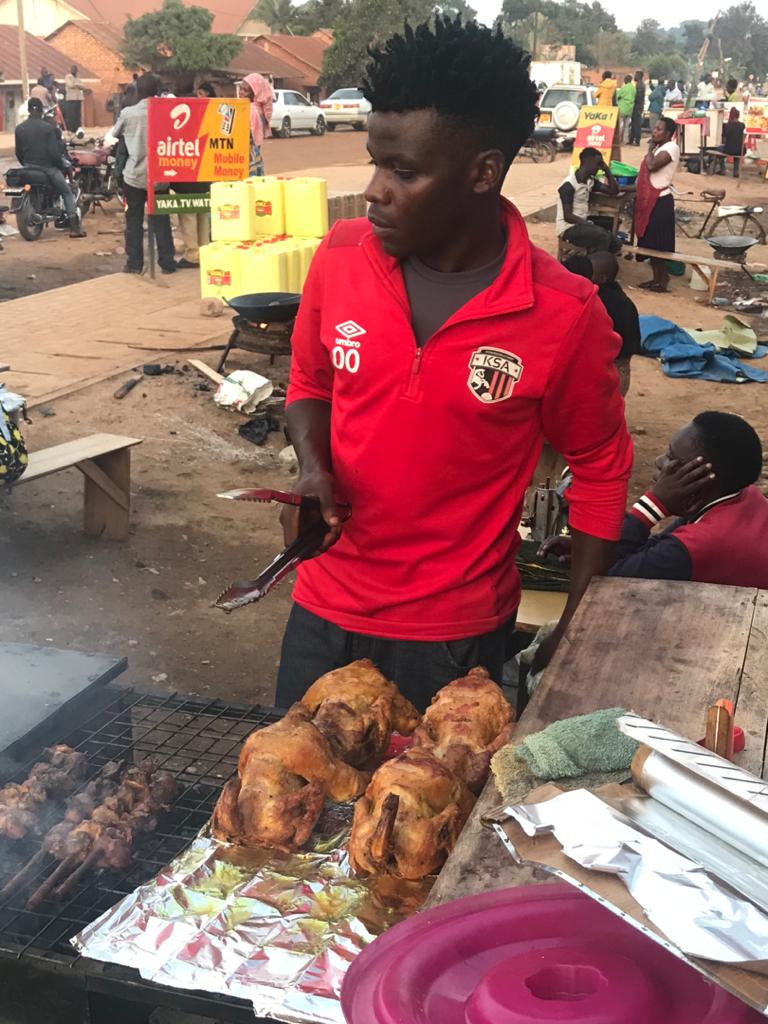 MEET KABUNGA, THE ENTREPRENEUR
"In Uganda, most people do business of some kind. They sell things. I want to learn how to sell things using the Internet. I've seen businesses on Facebook, Instagram, and even Twitter."
In his four years with OMACAN, Kabunga has grown from being one of many living on the streets of the Nyendo slums to a confident young man who wants to take his family's business to the next level through tech. After visiting Canada with his dad, Dave, Kabunga became interested in exploring technology and its applications. Using OMACAN's technology program and his phone, Kabunga began diligently practicing English and learning about social media, video editing, videography, and global communication.
Now married, he and his wife hope to sell their homemade kitchen implements online, and he also hopes to continue learning more and more through the Internet. He's also turned his entrepreneurial spirit to work, selling delicious chicken to passersby as a successful street food vendor.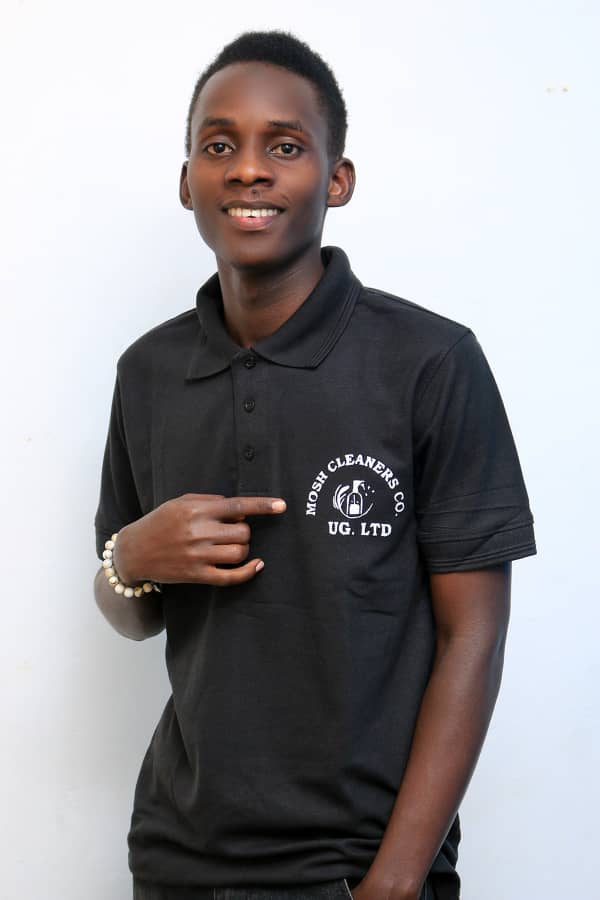 MEET SSAAZI, THE BUSINESS OWNER
Ssaazi Arafat, OMACAN's most serial entrepreneur to date, has a passionate heart and a unparalleled drive born from an early life of incredible hardship.
Left in a ditch at birth, Ssaazi was picked up and raised by a teenage girl who found him. However, when she was married, the girl's husband refused to take him in. After being tricked, beaten at home and by authorities, and framed for horrible behavior that he was innocent of, Ssaazi found refuge at OMACAN, where he became interested in business.
As an adult, Ssaazi worked hard to achieve his dream, going to night school to get his diploma. Soon, he was able to open his very own cleaning business, which he has grown from the ground up into a very successful company: Mosh Cleaners Co.
MENTORS ARE OMACAN'S DIFFERENCE MAKERS
Mentors share their time, talent, and treasure to transform lives at OMACAN. This rewarding opportunity lets our business mentors develop a personal connection and relationship while helping OMACAN kids develop their entrepreneurial skills.
Through carefully supervised virtual or hands-on training, OMACAN mentors provide the support, encouragement, and knowledge that our street kids need in order to become successful entrepreneurs in the commercial world of Uganda. Let us know if you would like to learn more about inspiring opportunities to share your own time, talent, and treasure as a mentor.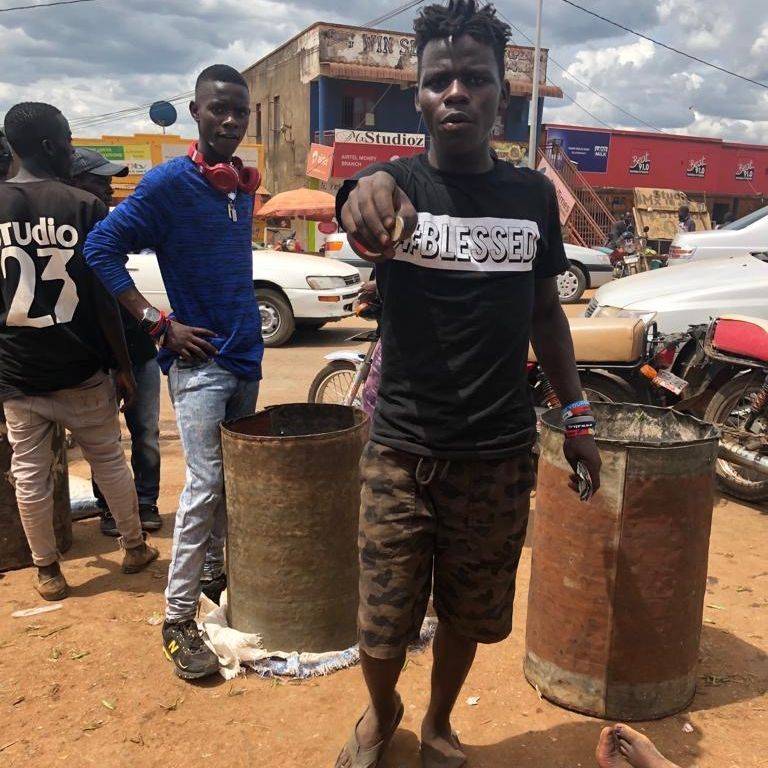 HOW CORPORATIONS HELP OUR MISSION
Corporations and businesses can significantly influence the future of children at OMACAN by donating funds for different projects in our Micro-Business Incubator or by gifting much-needed tools and materials for learning more about business and marketing. Every item, from bicycles to smart phones, helps OMACAN kids build the skills and knowledge for success. We are always looking for donors to help us improve the lives and learning experiences of our future business leaders.
We are always in need of new or gently used items, including technology, furniture, books, and supplies. Such generous donations help OMACAN overcome challenges often faced by nonprofits, helping to empower Ugandan street children with the resources they need to grow from street children to entrepreneurs.
Interested in supporting an OMACAN sponsorship program through corporate donations? Fill out our form and our team will connect with you and your corporation to discuss your donations and ideas.