GIVE THE GIFT OF EDUCATION TO A STREET CHILD TODAY
OMACAN EDUCATION PROGRAM:
STREET KIDS BECOME SCHOOL KIDS
Our educational program offers a lifeline to street children by sponsoring their journey through primary school, secondary school, vocational school, university, or trade-skill apprenticeship programs. In collaboration with local authorities and long-established partner organizations, we identify street children with the desire to learn, whether they're continuing their education or are taking part in a classroom for the first time.
In order to fully embrace the opportunities of the educational program, these street children need help beyond the classroom. To this end, our sponsorships always try to include provisions for school boarding programs or residential programs at OMACAN House, where court orders can be awarded for comprehensive care and support. With the support of donors, sponsors, and mentors, we can light the path toward a brighter future – helping street kids become school kids.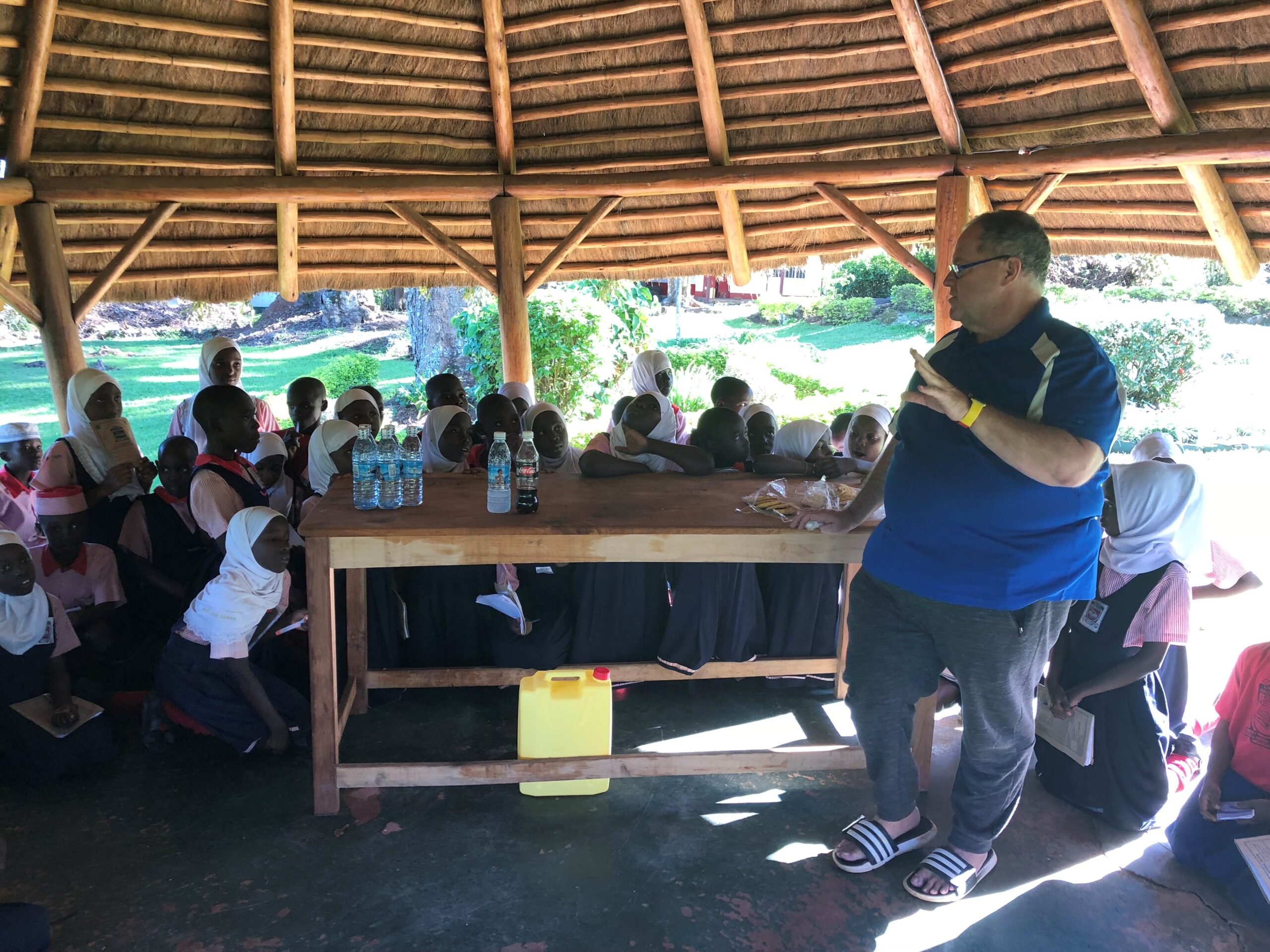 BUILDING BRIGHTER FUTURES THROUGH EDUCATION IN MASAKA, UGANDA
From primary school and secondary school to university and trade-skill apprenticeships, every OMACAN street child or child of an extremely poor family has an opportunity when they join our educational program. Every school, university, and mentor is professional, reputable, and carefully selected by OMACAN to guaranteed the highest-quality experience for OMACAN children.
Primary School
Primary school sponsorships include school fees, classroom requirements, uniforms, daily meals, and more for an entire school year, bringing a foundational education to a child from the streets or from an extremely poor family. All day and boarding schools are thoroughly inspected and graded to ensure they are reputable, licensed, and qualified, and each child is closely monitored by OMACAN during their schooling.
Secondary School
Older street kids and children from extremely impoverished families are given the opportunity to pursue learning, receiving an education designed for their level and background. Secondary schooling enables older OMACAN children to achieve learning opportunities that have passed them by, prepare for vocational school or university, and create an even stronger foundation for the future.
University
For many street children and impoverished families in Masaka, Uganda, going to a university is impossible. OMACAN is changing that. With OMACAN's university sponsorship program, qualifying students can attend a program of study at most Ugandan universities, including nursing, culinary arts, and beyond. OMACAN sponsorships include fees, residency, and food for most degree/certificate programs at a mid-tier university.
Vocational School
Traditional school education is a difficult or impossible option for older OMACAN children who have lived through torture and abuse in the most dangerous slum in Uganda. These children have a different learning style, and OMACAN has found when we tap into their passion and partner them with the right professional mentor, their lives are transformed. We offer many apprenticeships: carpentry, welding, electrical, and more.
HOW EDUCATION IS MAKING A DIFFERENCE AT OMACAN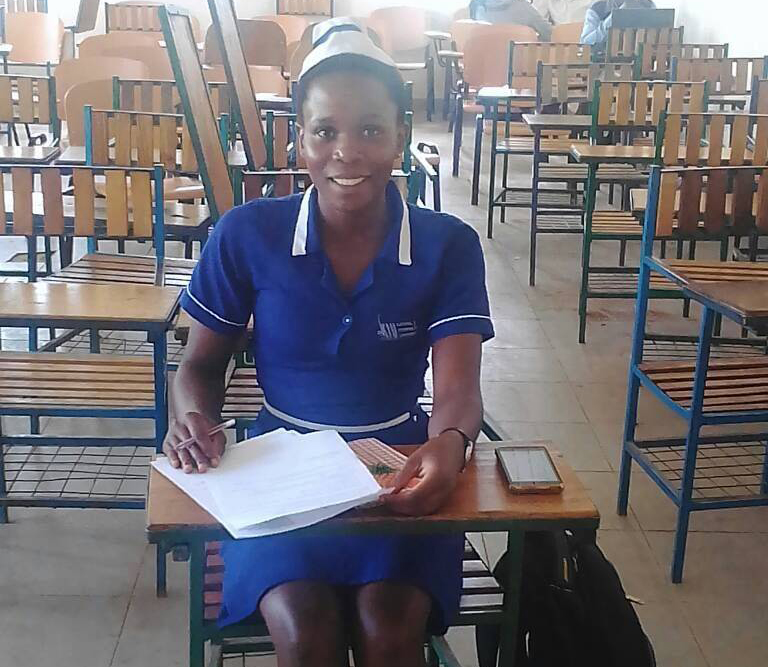 When Omacan founders met Suzan in 2013, she had been removed from education by her family for just over a year because she was neither married nor had hope of a marriage to provide a dowry. She resumed her education through the sponsorship of OMACAN and its founder, Donna Watkinson, for whom Suzan acted as translator during a trip to Uganda in 2013.
They both shared dreams of becoming a nurse; Donna's was too late to achieve, but Suzan's was not. Not only did Suzan find love, hope, family, and opportunity at OMACAN, but she also found purpose and direction in life. She played an instrumental role in constructing the school building at OMACAN, and she made and still makes invaluable contributions to the community and other OMACAN kids.
Through generous donations and sponsors, this talented girl was able to complete her primary and secondary education and then pursue a degree in nursing at a university program, graduating and becoming a registered nurse midwife. Today, Suzan works as a nurse midwife at a clinic in Kampala, standing tall as a beacon of hope and hard work. She has changed the belief systems in her local village of Lwabikiere. She recently celebrated another milestone – in 2023 she returned home a nurse and also married a man of her choosing (for love and not for a dowry). Suzan and her husband, Joshua, reside in Kampala and are now expecting their first child. One can make a difference.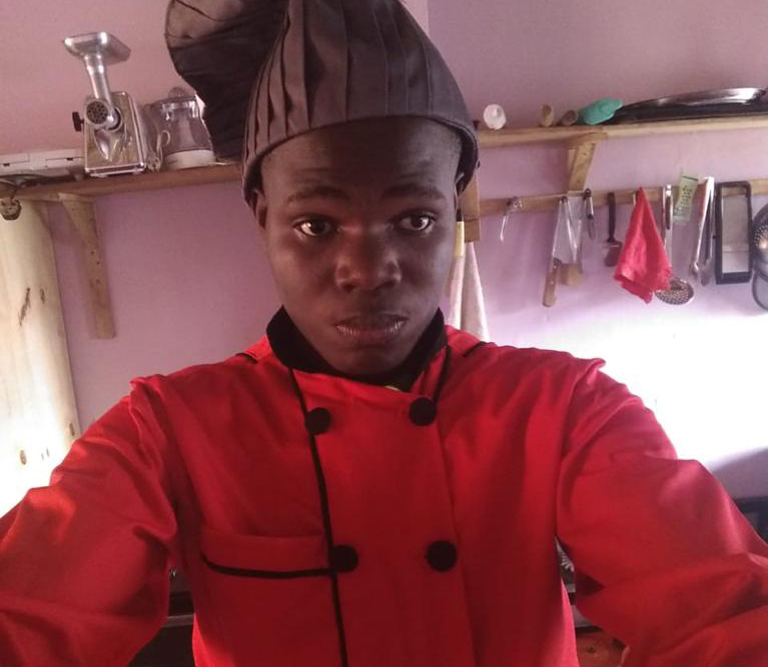 As a child living on the streets of Masaka, Fahad's struggles impacted his ability to learn before and after coming to OMACAN – challenges like a nonexistent structured education and severe malnourishment. In our program, he was assessed at the P3 (or 3rd grade) level but was unable to get past this grade level before he became too old to be in a class with younger kids.
Instead of being discouraged, Fahad focused his hard work and will toward a new passion he had found: cooking. With the generous sponsorships of OMACAN donors, Fahad was able to attend a local vocational school to study culinary arts and will achieve his Culinary and Catering certification in the fall of 2023. Following his graduation, Fahad will work at the Maple Leaf Hotel. In the meantime, he enjoys using his newfound talent to brighten the lives of those around him; he recently made a birthday cake for one of his OMACAN brothers, Kabunga.
HELP STREET KIDS BECOME SCHOOL KIDS AT OMACAN
MENTORS MAKE A DIFFERENCE
OMACAN is always searching for passionate and kind individuals who want to help in one of the best and most rewarding ways possible: mentoring.
OMACAN mentors play a crucial role in educational development and apprenticeship training. Whether virtually or in person, mentors provide guidance, support, and encouragement to these children as they begin to explore their passions and talents after enduring lives on the streets and in extreme poverty. The impact of mentoring is profound and life-changing, offering these children a pathway toward a brighter future. If you would like to invest in helping Ugandan street kids and orphaned children find new passions and explore new areas of learning, let us know, so we can discuss opportunities to help in the future.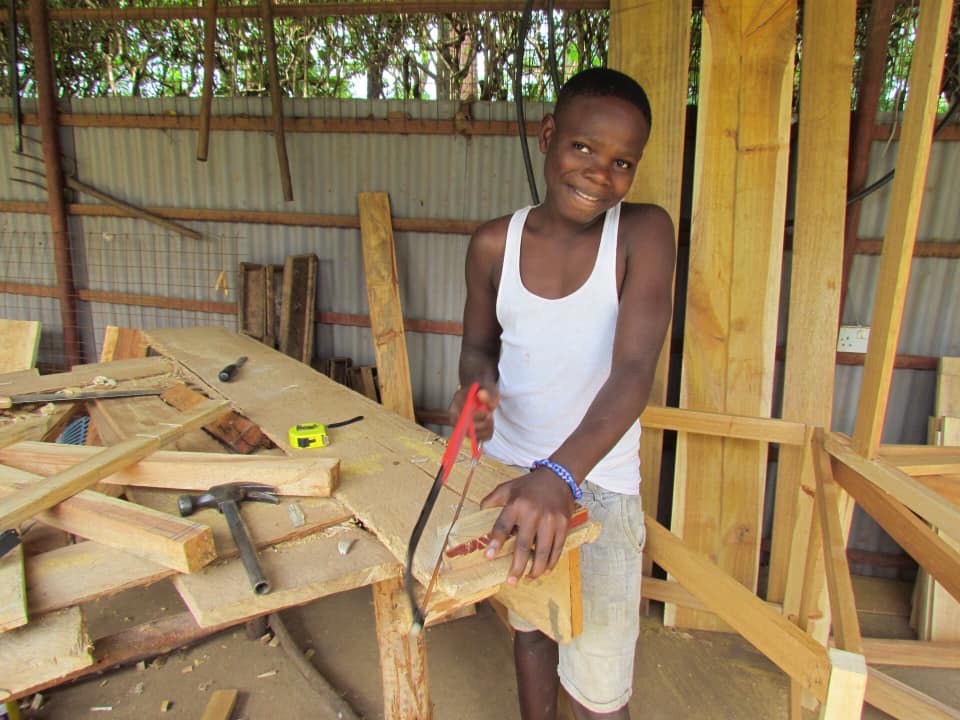 HOW COMPANIES CAN HELP OUR MISSION
Corporations and businesses can significantly influence the future of children at OMACAN by donating important educational and classroom materials. High-quality materials, technology, books, and other classroom essentials are in short supply, and every item helps improve the learning experience for OMACAN kids. We are always looking for generous donations that can enhance the lives of these street children both inside and outside of the classroom.
In addition, technology plays a key role in primary and secondary school education as well as English learning. We are always in need of new or gently used items, including technology, furniture, books, and supplies. Such generous donations help OMACAN overcome procurement challenges often faced by nonprofits, thereby playing a key role in empowering these children with the resources they need to succeed.
Interested in supporting an OMACAN sponsorship program through corporate donations? Fill out our form, and our team will connect with you and your corporation to discuss next steps.