SUPPORT A STREET KID WITH TECH TOOLS
TECHNOLOGY EDUCATION:
LEARNING THE TOOLS OF TOMORROW
In today's digital age, mastering technology skills like computer literacy, digital design, and writing skills is crucial for children everywhere, especially those in countries like Uganda. This is because learning these skills is not just a pathway to personal advancement, but also a bridge to global opportunities.
With OMACAN's technology program, street kids and impoverished or orphaned children are able to foster creativity, improve problem-solving, cultivate strong writing skills, and learn more about other cultures – essential tools for surviving and thriving in an increasingly connected world.
By gaining these skills, OMACAN kids are not just bettering their own lives (and discovering new passions). They also have the potential to make significant contributions to their communities and even to their country's economy.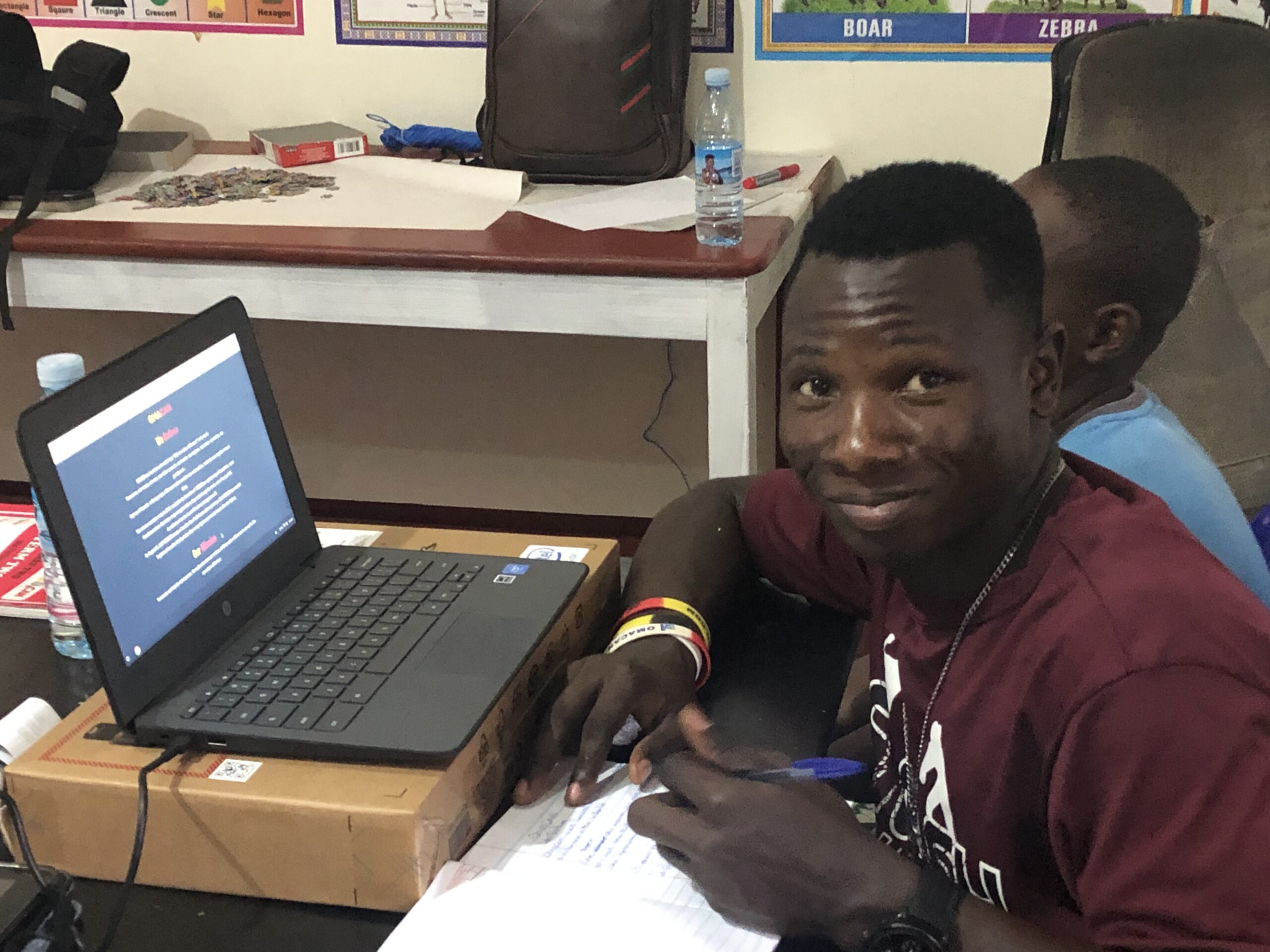 OMACAN TECHNOLOGY PROGRAMS FOR UGANDAN STREET KIDS
Computer Literacy
Access to a computer and the internet is difficult or impossible for most children who grow up in the streets of the Nyendo slums or other areas of Masaka, Uganda. The OMACAN computer program is designed to give street children the essential skills needed to succeed in a tech-driven world. This includes teaching kids how to navigate and understand various computer systems and software, from the basics of computer operation to internet safety and coding.
Videography & Editing
Digital storytelling through videography and video editing isn't just a powerful medium for expression – it's an invaluable digital skill that opens doors to future educational and career opportunities in a thriving field. At OMACAN, our street kids are fostering creative and technical abilities with hands-on training in video editing techniques. OMACAN kids learn to create, edit, and produce their own video content, mastering skills like storyboarding, audio mixing, and special effects.
Graphic Design
Street kids and children of extremely poor families can discover the vibrant world of digital design at OMACAN. Through this program, kids learn to use graphic design software to create digital art, logos, and other visual content. They are taught fundamental design principles, color theory, and layout design. Exploring the world of digital design is a creative outlet for kids, but it also cultivates practical skills that can open up future opportunities in the digital and creative industries.
Writing Skills
No matter their age, many children who come to OMACAN do not know how to write or even read. While our educational program focuses on teaching OMACAN kids the foundations of reading, writing, and speaking, our technology program takes their writing skills to the next level – the digital level. Our writing program offers opportunities to explore creative writing, self-expression, business communications, persuasive writing, and improved technical skills.
WE'RE BUILDING DREAMS WITH TECHNOLOGY
HOW TECHNOLOGY IS TRANSFORMING LIVES AT OMACAN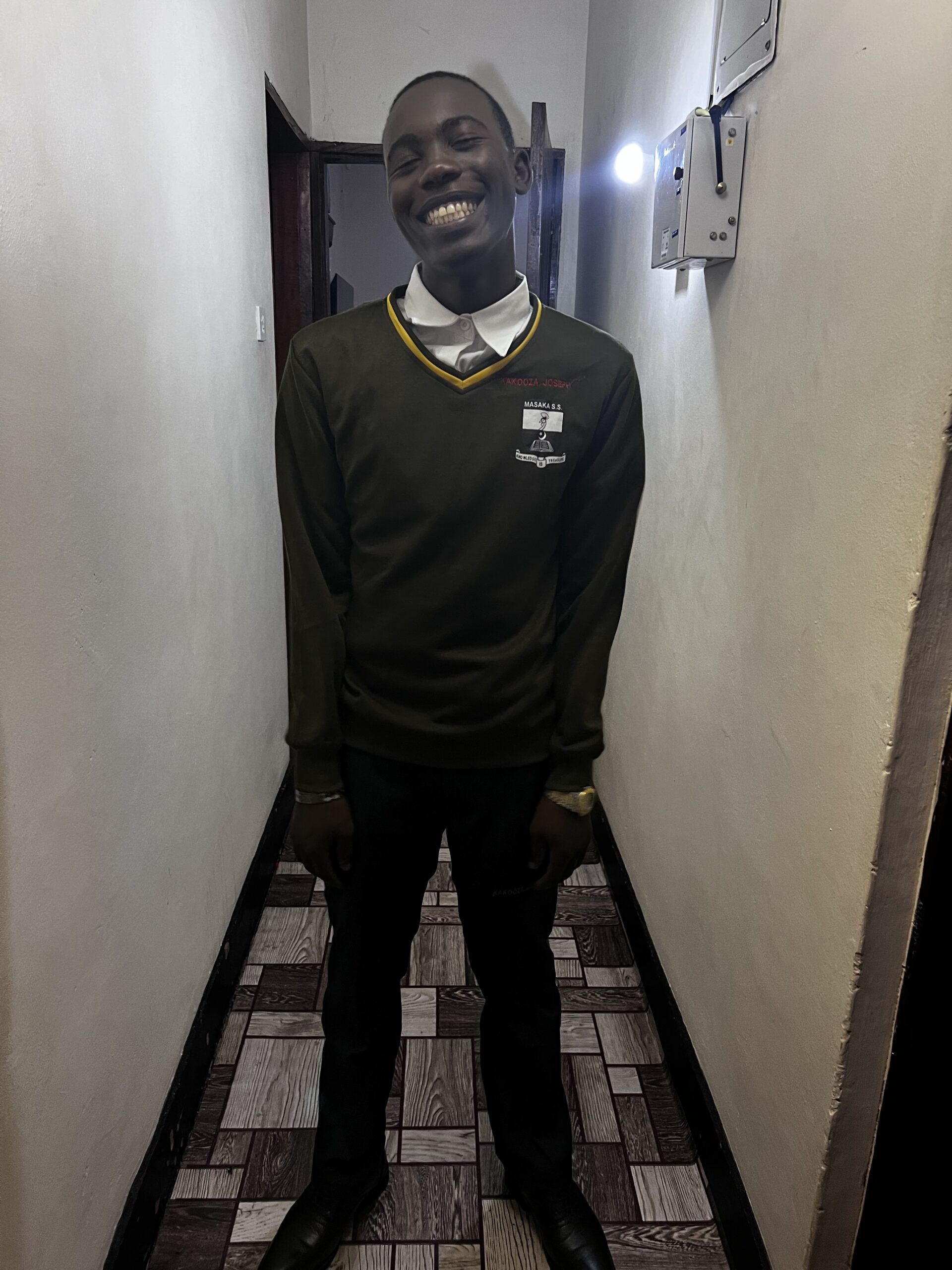 MEET KAKOOZA, THE HIGH-TECH DREAMER
Kakooza, now 18 years old, came to OMACAN as a young teenager who was smaller than his peers and suffering from the dangers of living on the street.
"I didn't know how to speak English.  I had no food and I was very small because of not eating. Everything changed when I came to OMACAN. I have enough food; now I'm one of the tallest. I'm bigger than my brothers."
No longer worried about surviving on the streets from day to day, Kakooza now has time to focus on his future and his studies. As a secondary school student, he has learned to read, speak English, and socialize with other kids. He even has a favorite subject: technical design. Though his plans for the future are not certain, he feels confident that there are many more choices available to him than before – and he knows that he wants to help people.
"When someone decides to help another, it changes someone's life and creates a bright world for that person."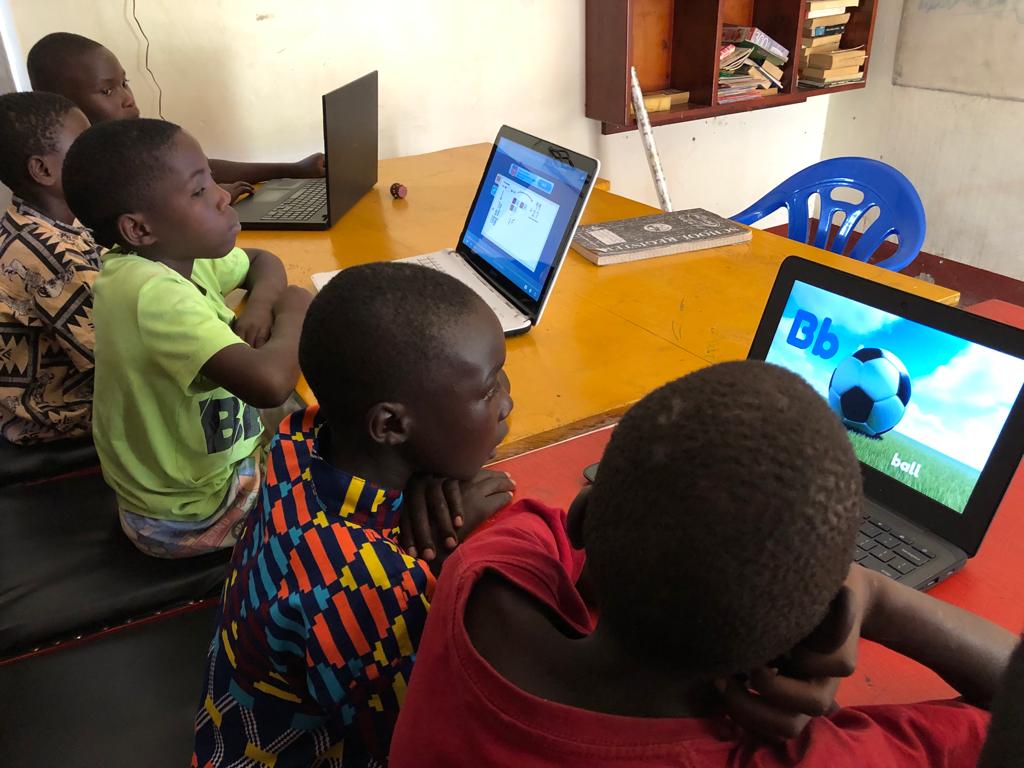 LEARNING ENGLISH WITH LAPTOPS
More than anything, the Internet is a platform for learning at OMACAN. Chromebooks, laptops, smart phones, and other Google devices are utilized extensively by OMACAN kids to help study and practice English.
In an increasingly globalized world, everything from computer literacy to email writing is important for day-to-day life as well as career paths. Learning English is one of these invaluable tools for translators, business, and online communication. More and more, Masaka street children are learning to read, write, and speak English at OMACAN, opening the door to opportunities they wouldn't have without support, sponsorships, and technology donations.
HOW YOU CAN MAKE A DIFFERENCE THROUGH MENTORING
OMACAN is continuously on the lookout for compassionate individuals who are eager to be the one to make a difference by mentoring the street children of Masaka, Uganda.
Mentors at OMACAN are a blessing to these underprivileged children, helping them grow and experience the digital world. Whether in person or remotely, mentors provide guidance, support, and inspiration to these children as they begin to discover new interests after experiencing life on the streets. It's profound and transformative for both OMACAN kids and their mentors. If you're interested in helping Ugandan street kids and orphaned children discover new passions and delve into the world of technology, please get in touch so that we can explore potential opportunities to make a difference together.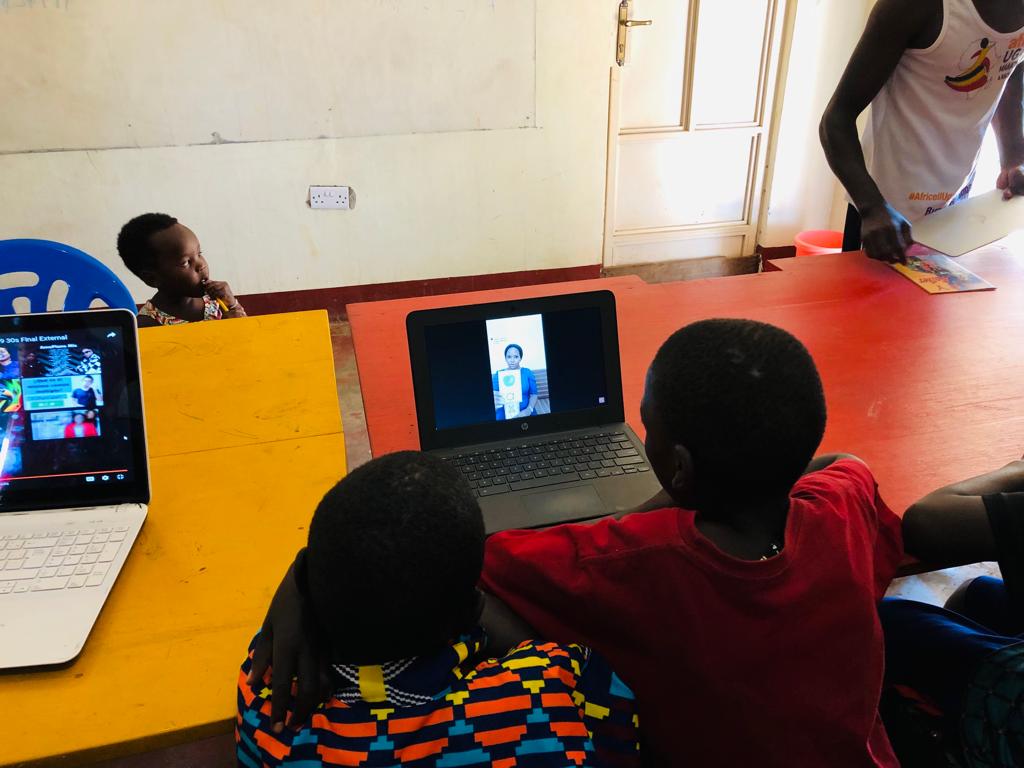 HOW CORPORATE HEROES CAN HELP OMACAN
Corporations and businesses can play a significant role in shaping the future of children at OMACAN by making donations that can bridge the digital divide for these kids. Donating items like new or refurbished computers, smartphones, software, and other tech-related classroom materials can provide these children with the resources they need to explore the digital world and gain hands-on technology experience. We are also always in need of other new or gently used items, including furniture, books, and supplies. These generous contributions can help overcome the challenges that nonprofits like OMACAN often face in procuring such resources, thereby playing an instrumental role in empowering these children with the skills and tools necessary to thrive in today's digital age.
Interested in donating to an OMACAN sponsorship program? Reach out through our form and our team will get in touch to work with you and your corporation.